Today I am sponsoring
Sketch Saturday
!
Simonne
and
Lisa
have lovely cards showing off Swimming Lucy! If you play along with Sketch Saturday this week, you could win Surfing Oliver and Charlotte with a Rose!
First I have to apologize for posting so late. Launching Canada and teaching a class in Las Vegas on top of trying to get my store open, I've just been running behind. I hope with it being a 3 day weekend I can get all caught up! I really appreciate all of your support and patience so far!
So while this Emily doesn't look anything like my sister, lol, I'm glad to have a character named after her. Though she's only 4, I know she'll be just as sassy as this one!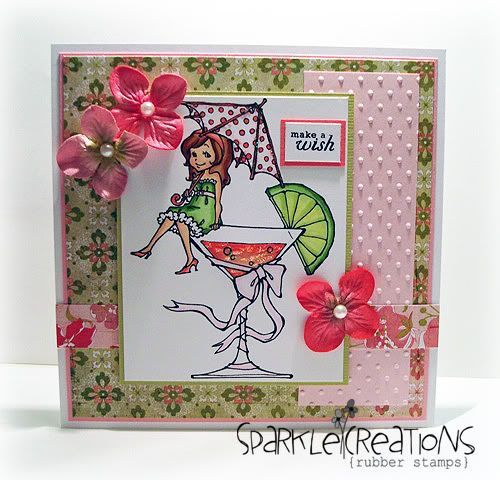 Paper: Basic Grey Olivia
Stamps: Sparkle Creations, sentiment is PTI
Prima Flowers, Pearls, Crystal Stickles, Copics, and CB Embossing
I hope you all have a fabulous day! Brent and I are celebrating our 2 year anniversary early and going to the Space Needle tonight!