The store opens at midnight Eastern Time tonight! We have a fun blog hop filled with prizes planned for you, so make sure you come back tomorrow for all the fun and excitement!
First I want to tell you a bit about the shop when you go shopping tomorrow. I put
ALL
the stamps for the release are under the New Products link. For August's release, I'll move them into their own categories. I will be selling all of my images for $8 USD a piece. All of the images are 'about' 3 x 4 inches.
Today, I would like to introduce you to my Design Team Coordinator,
Stephanie
. I have admired her work for a long time and I know you all will love her classy and beautiful cards! I am so happy to her be a part of my team!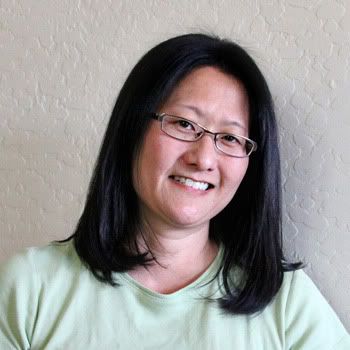 Stephanie took up scrapbooking for a brief time in the mid-1990s while she worked in the computer industry. She had a renewed interest in the hobby shortly after the birth of her daughter in 2003. Five years later as a stay-at-home Mom, she discovered the world of stamping blogs and found that she was spending more and more time being inspired by others but creating nothing herself. She created a blog of her own in September 2008 with the thought that it would motivate her to create artwork more regularly. Since then, rarely a day goes by that she doesn't get inky! Though she loves scrapbooking and preserving family memories, her current passion is in making cards and handmade gifts. She also enjoys photography, cooking and spending time with friends and family. Stephanie currently lives in Phoenix, Arizona with her very supportive (and tolerant of her hobby/obsession) husband of 10 years and 7-year-old daughter.
Isn't her Cupcake Ruby card just precious?!? I love all the glam and pearls! Everyone have a fabulous Friday! See you tomorrow for the grand opening and blog hop!